Skip to Content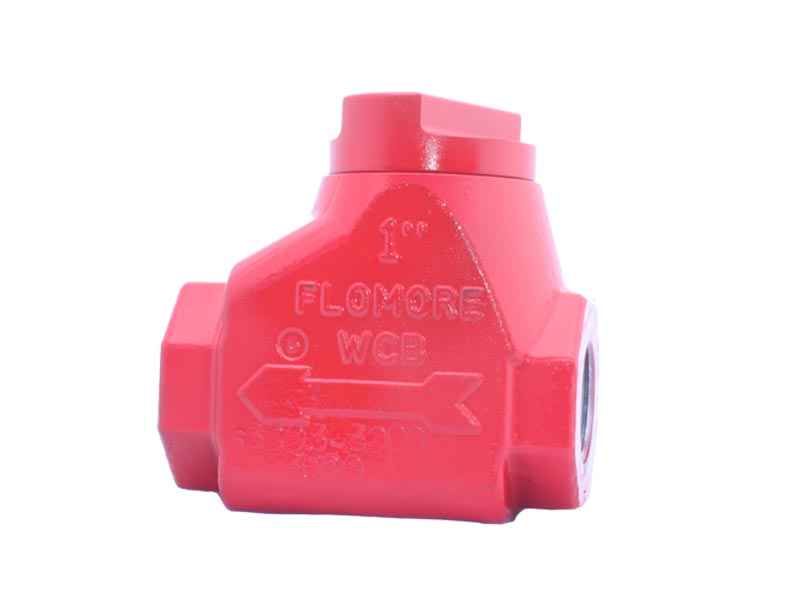 Swing Check Valves
The Flomore® ductile iron, carbon steel, and stainless steel threaded end swing check valves meet MR-01-77 NACE standards. The standard seal material is Buna N ( up to 180º F). We can also trim with Flomore's® "Coldseal" for temperatures down to -50º F and Viton for temperatures up to 400º F.
Standard clapper material is carbon steel or 17-4 stainless steel. Pressure ranges from 300 psi to 5000 psi WOG.
Flomore® Products has added Investment Cast Carbon Steel Swing Checks to our product line. Colors range from red, silver, black, white, and yellow. These valves have threaded ends, material specification ASTMN A-216 WBC. Carbon Steel is available in working pressures from 720 to 5,000 pounds in 1″ and 2″ sizes. Buna -N seals are standard (180 degrees F max) Optional viton seals are available.
Get the Flomore® Catalog Here